Lowongan Kerja PT Hyundai Motor Manufacturing Indonesia
Lowongan Pekerjaan | 16 Nopember 2022 08:48 wib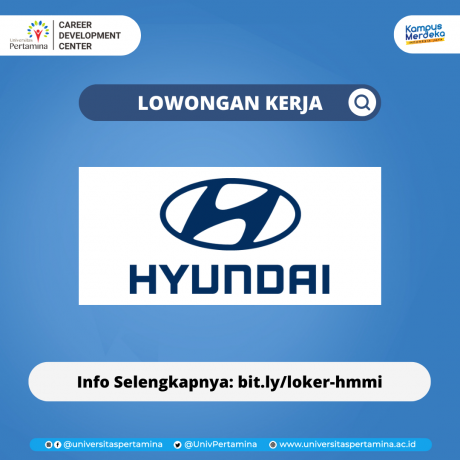 Lowongan Kerja PT Hyundai Motor Manufacturing Indonesia
Secretary
Requirements:
Candidates must posses at least Bachelor's Degree in any field from reputable university.
Has experience as Secretary or Personal Assistant min. 3 years
Pleasant personality
Excellent in Microsoft Excel & Power point.
Good communication skills.
Fluent in English (Fluent in Korean is a plus)
Willing to work at Cikarang
Link Apply : Recruitment Form: PT Hyundai Motor Manufacturing Indonesia (google.com)
Details of the online selection process will be sent via e-mail and phone call to the selected applicants.
*Our recruitment process is free of charge and there is no reimbursement system. Be careful of recruitment fraud pretending to be the Recruitment Department of PT Hyundai Motor Manufacturing Indonesia.