Alumni Story: Muhamad Farhan Triandi
Pojok Alumni | 10 Agustus 2022 10:13 wib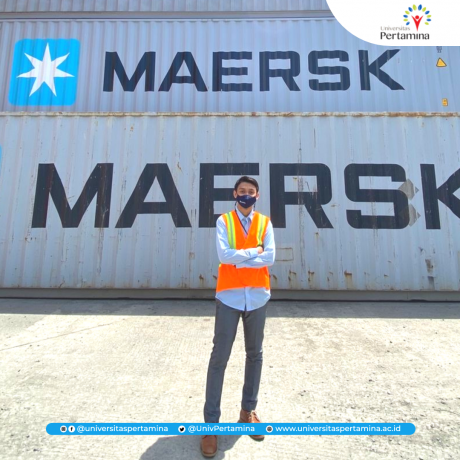 As a former student of International Relations, one of the challenging aspects of the field is gaining an understanding of the many subfields that comprise it.
I believe it is critical to keep our minds open for new things and to be able to see multi-dimensional issues from a variety of perspectives and paradigms. It is also beneficial to train our-self to like reading in order to keep your mind sharp. Maintaining focus and taking ownership of our academic objectives are, in my opinion, the best ways to succeed in college.
The college life has giving me incredible experiences in a variety of fields. If I were to recall them all, some of the most remarkable things that have happened to me are winning the Interfaculty Debate Competition in my second year, being rewarded as the Best Chairman of the international scale event such as Model ASEAN Meeting Universitas Pertamina in 2018, getting the opportunity to be a GCG & Compliance intern at PT Pertamina Hulu Energi, and also participating in the Multi-stages Negotiations Simulation with the Ministry of Foreign Affairs of Indonesia 2019.
In my current role as a logistics and supply chain at MAERSK, I am responsible for keeping Nike's logistics process going and for assisting my team in delivering the client's KPI in a manner that exceeds their expectations. Having a role in Maersk's SCM services involves delivering a variety of value-added capabilities that can assist our business partners in achieving their goals with dependability, speed, agility, resilience, cost-effectiveness, and sustainability.
Muhamad Farhan Triandi
Prodi Hubungan Internasional angkatan 2016